Wedding Entertainment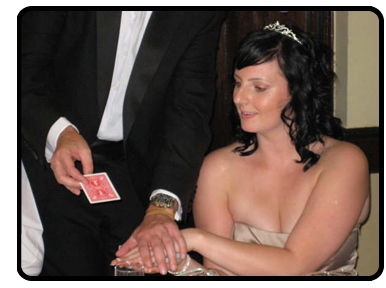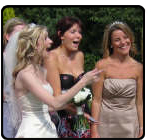 This is YOUR big day and it's important that you and your guests have a fantastic time.
Hiring a wedding magician is becoming more and more popular, so why not add a little extra magic to your wedding day and use Jason as your wedding magician?
In 2010, Jason performed close-up magic at the Prestigious Magic Circle Gala Awards Ceremony to honour a personal request by the president.
In addition, Jason was also a nominee for the Magic Circle's Cecil Lyle Award in 2010, awarded for best magical invention of the year. Ask to see this close-up miracle when he performs at your event!
With at least 80% of bookings being through recommendation, you are guaranteed high calibre entertainment.
How can magic be integrated into your wedding day and be part of your entertainment?
Table Magic Package
During the wedding breakfast, Jason will perform a close up magic performance at every table to amuse your guests, provide a talking point and energise the whole room with laughter and anticipation!
Table Magic & Strolling Magic Package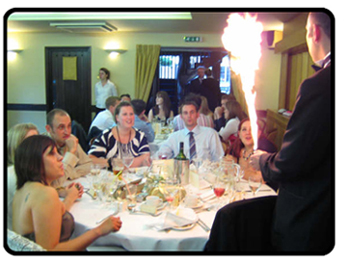 Jason can entertain your guests during the wedding breakfast and also perform different magic effects either at the beginning of the reception, during photographs, or if there is a gap between the wedding and the wedding meal. These times can be dead periods for a large percentage of your guests.
Jason mingles amongst your guests, performs miracles and guarantees an extra sparkle to your special day. This really gets people in the mood for the main reception and will have people talking late into the night.
Don't forget the little ones! Jason can also provide additional entertainment designed specifically for your younger guests. Please see Jason's Children Entertainment page for more information.
"Hello Jason! We just wanted to e-mail you to thank you whole heartedly for your amazing performance on Friday night! Both the adults and the kids were completely impressed. Many guests that night said how very good you were and how amazed they were you kept the kids quiet for so long!! We will of course send you our recommendation, but we wanted you to know just how much you helped contribute to our perfect wedding day!" Craig and Rachel Dunn